---

MegaSquirt® Electronic Fuel Injection Computer by Bowling & Grippo
---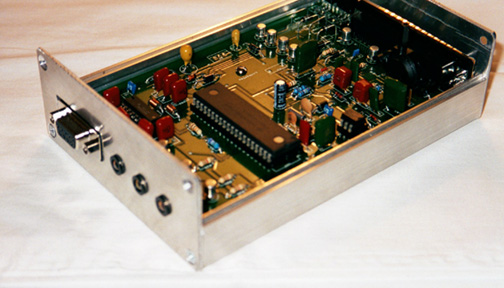 ---
The Most Efficient and Cost-Effective Electronic Fuel Injection Controller in the Universe - and YOU BUILD IT YOURSELF!
This site contains an archive of the early versions (circa. 2003) of the hardware and software documentation for MegaSquirt® EFI Controllers.
It remains here primarily for reference for older board versions and code (and to prevent dead links).
---
Select an Option on the Left Side to Proceed to the Archived Information...
---
If your V2.2 main board is RED, your board is NOT a Bowling and Grippo main board, and the instructions here DO NOT APPLY to your board. You may wish to ask your seller to exchange it for a genuine B&G board, or give you your money back. If the seller won't exchange the board for a real board, or give you your money back, you should complain to eBay/PayPal (assuming it was an eBay purchase).
---
For the latest up-to-date MegaSquirt® EFI controller info, please start at:
---
---
© 2003, 2011 Bowling and Grippo. All rights reserved. MegaSquirt® and MicroSquirt® are registered trademarks.
---